Attention CDL Drivers:
Get your required medical certificate here! Schedule your appointment today, call (724) 776-4377
PRICING
DOT Exams: $90/Exam/Individual
$80/Exam for Companies set up for billing
School Bus Exams: $45/Exam/Individual
Chiropractic Treatment: $75 Initial Visit with Exam ($50 for Subsequent Visits)
SPECIALS
Special School Bus Company Pricing Available
Some Insurances Accepted
Special Pricing for Specific Insurance Plans
CRAN-MARS CHIROPRACTIC INC.
8001 Rowan Road, Suite 217
Cranberry Twp, PA 16066
Phone: (724) 776-4377
Email: [email protected]
Website: www.cranmarschiro.com
Dr Curran is on the National Registry of Certified Medical
Examiners -- DOT Exams to acquire CDL Licenses
School Bus Exams


WELCOME TO
CRAN-MARS CHIROPRACTIC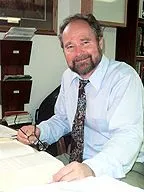 CRAN-MARS Chiropractic, Inc. provides services including Certified DOT Exams, School Bus Exams, Chiropractic Care and Physical Therapy to Cranberry Township and the surrounding areas including Zelienople, Mars, Evans City, Wexford, Gibsonia and Sewickley.
The pricing for Certified DOT Exams is $90/exam for individuals and $80/exam to companies set up for billing. School Bus Exams are $45/exam. Special school bus company pricing is available. Cash price for Chiropractic services is $75 for the initial visit which includes the exam and $50 for subsequent visits. Please call for special pricing for specific insurance plans.
Cran-Mars Chiropractic, Inc. is a family friendly Chiropractic facility. Our inviting staff and convenient location make your treatment stress-free ensuring you'll receive the full benefit from your visit. Dr. Curran spends time necessary to give you the care that you need to get well.
Dr. Curran has been practicing for 49 years. He has a Bachelor of Science degree in Human Biology and a Doctorate degree from the National University of Health Sciences in Chicago, Illinois.
Quality Chiropractic procedure should include an examination with emphasis on orthopedic and neurologic considerations. We take great care to obtain relevant patient history to ensure proper diagnosis and treatment. Treatment is usually initiated at the time of your first visit immediately after the examination. X-rays are ordered only when necessary.
Our Chiropractic procedures are designed to correct the cause of your condition and not just cover up the pain and symptoms which will only promote further progression of your problem. Once you have completed each session, we stress simple exercise specific to a condition. This is usually important to promote circulation and tone tissues for healing